International health organizations, governments, major donors, non-governmental organizations and companies are increasingly looking to use delivery drones to improve public health services. So what does it actually take to run delivery drones for public health?
Far more than most realize.
Participants in this course will learn everything they need to know to design, implement, evaluate and partner on successful medical delivery drone projects. The course cuts through the hype and unpacks many of the assumptions that currently drive the discourse in the delivery drone space. As such, the course provides an objective, empirical and candid overview of the current state of delivery drones in health. A certificate of completion will be awarded to participants who successfully complete the course. This certificate will be signed by MIT, University of Pennsylvania and WeRobotics.

Please see the course syllabus for a detailed overview of the topics and issues that participants will become well versed in. To get the most out of this self-paced course, we recommend that participants dedicate up to 12 hours in total. That said, the course can also be completed within 8 hours. To view the complete course description, please visit our website here.
To apply for a scholarship and benefit from a discounted price of USD 50, please click here. Successful scholarship applicants will receive an access code to enroll. Members of Flying Labs can gain free access through their WeRobotics Community Coordinator.

Your Instructor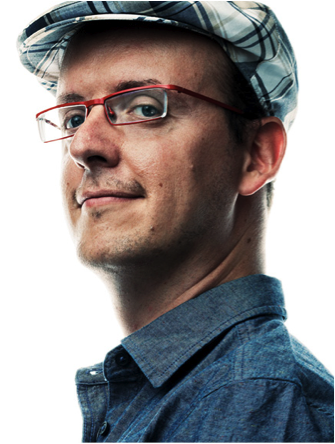 Dr. Patrick Meier served as Executive Director of WeRobotics, a Swiss organization that accelerates positive social change by localizing appropriate robotics solutions. His responsibilities are the deployment of mapping and delivery drones for humanitarian aid and public health projects across the organization's growing network of Flying Labs in Asia, Africa and Latin America. These local action labs are run entirely by local professionals who are trained, equipped and supported by WeRobotics to rapidly deploy drones in a wide range of humanitarian and development contexts. As Executive Director of WeRobotics, Patrick spearheaded the development of coordination mechanisms for the safe and rapid deployment of drones in disaster response on behalf of the World Food Program (WFP), which hired WeRobotics for this purpose. The project included the design and implementation of hands-on, professional workshops on the use of drones in humanitarian action and also comprised live disaster response simulations with key national and local stakeholders in Peru, Dominican Republic, Myanmar and Mozambique. Patrick also spearheaded similar workshops and trainings for UNICEF. In addition, Patrick designed and spearheaded WeRobotics' Open AI Challenge, which focuses on the application of Artificial Intelligence and machine learning to automate the analysis of aerial imagery of disaster areas. Patrick draws on more than 15 years of professional experience in humanitarian technology projects with international aid and development organizations in dozens of countries around the world to lead the work of WeRobotics. This includes spearheading multiple humanitarian drone missions for the United Nations, Red Cross and the World Bank. Patrick also co-authored the most comprehensive report available on the topic, "Drones in Humanitarian Action: A Guide to the Use of Airborne Systems in Humanitarian Crises," and published the widely-praised book Digital Humanitarians. In addition, he authored the report "Humanitarian UAV Missions: Towards Best Practices" and wrote the chapter on Humanitarian UAVs in "Drones & Aerial Observation," an important Primer by the New America Foundation. Prior to WeRobotics, Patrick founded the International Humanitarian UAV Network (UAViators.org), the largest, global community of practice dedicated to the safe, responsible and effective use of drones in a wide range of aid and development contexts. UAViators includes over 3,000 members in more 120 countries. In this capacity as Founder, Patrick spearheaded the development of the International Humanitarian UAV Code of Conduct (UAVCode.org) in collaboration with more than 60 aid and development organizations. Prior to WeRobotics, Patrick also directed Harvard's Program on Crisis Mapping and served as Director of Crisis Mapping at Ushahidi, an African organization ranked by MIT as one of the world's most innovative companies. He also prototyped next generation humanitarian technologies at QCRI -- an advanced computing research institute -- and co-founded the Digital Humanitarian Network with the United Nations. Patrick has held fellowships at MIT, Stanford, Harvard, Rockefeller Foundation and National Geographic and has given over 200 talks in more than 20 countries including TEDx's. His work is featured in the New York Times, Wall Street Journal, The Economist, Forbes & Times Magazines, Wired and Nature amongst others. He has a PhD from The Fletcher School of Law & Diplomacy and MA from Columbia University. Patrick was born and raised in Côte d'Ivoire and Kenya.
Course Curriculum
Module 1 - Course Overview
Available in days
days after you enroll
Module 2 - Why Use Drones in Public Health
Available in days
days after you enroll
Module 3 - Delivery Drone Technologies and Technical Challenges
Available in days
days after you enroll
Frequently Asked Questions
When does the course start and finish?
This is a self-paced online course, which means you decide when you start and how many hours you decide to spend on this course per week or per month. Access is for three months and participants must successfully complete the course within 3 months to receive a certificate of completion.
How much time should I allocate to take the course?
To get the most out of the course, participants should plan to dedicate up to 12 hours in total, comprising video presentations, weekly online discussions, monthly calls (optional), 1 short assignment and recommended readings (optional). That said, the course can also be completed within 8 hours.
How do I complete the course?
The course is led by video presentations and facilitated on a weekly basis by WeRobotics and guest experts through a dedicated online forum. Recommended readings are provided and are optional. Participants will need to follow the video presentations, participate in the online forum and complete 3 short assignments in order to successfully complete the course.
Do I have to be an expert in drones to take the course?
The course does not require prior knowledge of delivery drones or expertise in public health. Ideal participants want the very latest insights, lessons learned and best practices on how to implement, enable and/or evaluate the safe, responsible and effective use of medical delivery drones for public health.
What if I am unhappy with the course?
We would never want you to be unhappy! If you are unsatisfied with your purchase, contact us via email
[email protected]
.
Are scholarships available for the course?
Yes. Scholarships are specifically geared towards students and women from developing countries but all are encouraged to apply. To apply, please refer to the link in the course description.