Humanitarian organizations are increasingly turning to drones to support disaster response efforts. Many fail to use this technology effectively, however. Despite years of documented lessons and best practices, there are few examples of successful humanitarian drone missions. While reasons vary, there are 2 clear threads. First, the majority of humanitarian organizations and drone companies are overly focused on the technology, which is problematic since technology is at most 5% of the solution in humanitarian drone deployments. Second, they seem unable to localize drone missions. In short, the use of drones in humanitarian action continues to be a largely top-down, techno-centric affair.
Participants in this training will learn everything they need to know to lead safe, responsible and effective humanitarian drone missions. Drones are at most 5% of the solution. This training covers the other 95%. Please see the video below and the syllabus for an overview of the key topics covered. The training also includes a special session on the use of drones in response to the COVID-19 emergency. Certificates of completion are signed by WeRobotics, Direct Relief, MIT and the University of Pennsylvania.
To apply for a scholarship, please click here. Successful applicants will receive an access code to enroll. Members of Flying Labs can gain free access via their Community Coordinator.
Your Instructor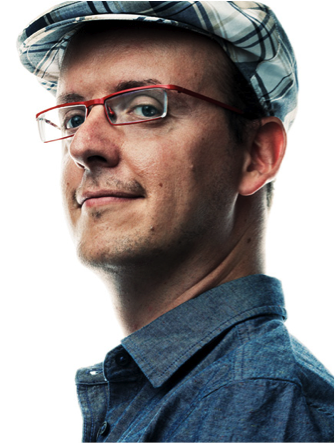 Dr. Patrick Meier serves as Executive Director of WeRobotics. He is an internationally recognized expert on Humanitarian Technology and holds a Remote Pilot License (RePL). Over the past 17 years, Patrick has worked in the Sudan, Somalia, Kenya, Uganda, Liberia, India, Philippines, Kyrgyzstan, Nepal, Timor-Leste, Turkey, Morocco, Western Sahara, Haiti, Peru, Vanuatu, Fiji, Papua New Guinea, Tonga, Cameroon, Northern Ireland and a dozen other countries. This work comprised a wide range of humanitarian technology projects with multiple international organizations including the United Nations, Red Cross, World Bank and 30+ other organizations and companies. In 2010, Patrick was publicly praised by President Clinton for his pioneering humanitarian technology deployments, which he continues to this day at WeRobotics.
Following the 2015 Nepal Earthquake, he was asked by the UN to coordinate the humanitarian drone response to the disaster. That same year, the World Bank asked him to coordinate the humanitarian drone response to Cyclone Pam in Vanuatu. He served as a senior consultant to the World Bank's UAVs for Resilience Program and in this capacity field-tested a range of mapping drones for disaster risk reduction in the Pacific. Patrick has also supported humanitarian drone deployments in the wake of disastrous floods in Tanzania, Peru the South Pacific and the Caribbean. In addition, Patrick launched, coordinated and/or directly supported medical cargo drone projects in Peru, Dominican Republic, Fiji, Papua New Guinea, Nepal and the Democratic Republic of the Congo (DRC). He spearheaded the development of coordination mechanisms for the safe and rapid deployment of drones in disaster response for the World Food Program, which comprised running trainings in Peru, Dominican Republic, Myanmar and Mozambique. Patrick also spearheaded similar workshops and trainings for UNICEF and other humanitarian organizations.
In 2013, prior to WeRobotics, Patrick founded the international Humanitarian UAV Network (UAViators), the largest, global community of practice dedicated to the safe, responsible and effective use of drones in a wide range of aid, development and health contexts. UAViators includes over 3,000 members in over 120 countries. In his capacity as founder, Patrick spearheaded the development of the International Humanitarian UAV Code of Conduct (UAVCode.org) in collaboration with more than 60 aid and development professionals. Patrick also co-authored the most comprehensive report on humanitarian drones which was commissioned by ECHO: "Drones in Humanitarian Action: A Guide to the Use of Airborne Systems in Humanitarian Crises" and authored the report "Humanitarian UAV Missions: Towards Best Practices" and a chapter on "Humanitarian UAVs in Drones & Aerial Observation," for an important Primer by the New America Foundation. Patrick's book, Digital Humanitarians, has been praised by experts from Harvard, MIT, Stanford, Oxford, UN, Red Cross, World Bank, USAID, DfID, NetHope and others.
Patrick has received fellowships from MIT Solve, Stanford, Harvard, Rockefeller Foundation, UBS Global Visionaries, UNICEF Innovations and National Geographic. His innovative projects have been featured in the New York Times, Washington Post, Wall Street Journal, CNN, BBC News, UK Guardian, The Economist, Forbes & Times Magazines, New Yorker, NPR, Newsweek, Wired, Mashable, TechCrunch, Fast Company, Nature, New Scientist, Scientific American & elsewhere. Patrick is also an internationally sought-out speaker, having given well over 200 talks in more than 20 countries across 6 continents. He has spoken at the Obama White House, UN, Google, Facebook, Amazon, Twitter, Harvard, Stanford, MIT, Skoll World Forum, Club de Madrid, Mobile World Congress, Web Summit, PopTech, National Geographic, Thinking Digital, TTI/Vanguard, SXSW and 5 TEDx's. His influential blog iRevolutions has received well over 2 million hits.
Patrick is also a distinguished scholar with a PhD from The Fletcher School of Law and Diplomacy, a Pre-Doctoral Fellowship from Stanford University, an MA from Columbia University and was a visiting student at UC Berkeley. In addition, Patrick was a Research Fellow at the Peace Research Institute, Oslo (PRIO) and holds certificates in Complexity Science from both the Santa Fe Institute (SFI) and the New England Complex Systems Institute (NECSI). He has taught several professional, graduate and undergraduate courses.
Patrick was born and raised in Africa.
Course Curriculum
Module 1 - Course Overview
Available in days
days after you enroll
Module 2 - Introduction to Drone Technologies
Available in days
days after you enroll
Module 3 - Drones in Humanitarian Action
Available in days
days after you enroll
Frequently Asked Questions
When does the training start and finish?
This is a self-paced online course, which means you decide when you start and how many hours you decide to spend on this course per week or per month. Access is for three months and participants must successfully complete the course within 3 months to receive a certificate of completion.
How much time should I allocate to take the training?
To get the most of out this training, you should plan to dedicate 8 hours, with an additional 2 hours for further reading and the final assignment.
How do I complete the training?
The training is led by video presentations and facilitated via online discussions. Participants will also have the option of joining monthly calls with WeRobotics and guests. Recommended readings are provided and are optional. Participants will need to follow the video presentations, participate in the online forum and complete 1 short assignment in order to successfully complete the training.
Do I have to be an expert in drones to take the course?
The training does not require prior knowledge of drones or expertise in disaster response.
What if I am unhappy with the course?
We would never want you to be unhappy! If you are unsatisfied with your purchase, contact us via email
[email protected]
Are scholarships available for the course?
Yes. Scholarships are specifically geared towards students and women from developing countries but all are encouraged to apply. To apply, please refer to the link in the course description.